Pittsburgh Guitar Amplifier Rental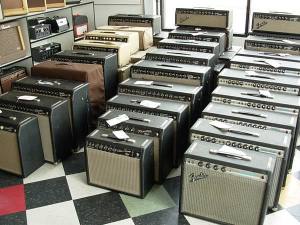 We rent guitar amplifiers in various sizes and styles to folks in the Pittsburgh region.  If you are looking for one of the following, please contact us to check on availability.  (412-315-8133)
Tube Guitar Amplifier Rentals
We generally have a selection of guitar amps available for rental from manufacturers like Fender, Marshall, Vox, Mesa Boogie, Egnater and Carvin.  The selection will vary based on what units are currently being utilized.  Contact us for a list of available amps on your desired rental date.
Our featured tube guitar amplifiers this month are the:
Solid State Guitar Amplifier Rentals
We also rent solid state guitar amps from the same manufacturers listed above.  Availability varies depending on the time of year.  If you are looking for a particular model, please get in touch with us and we will see what we can do.
Contact Us For More Information